COVID-19 Cases in DeKalb County
COVID-19 Summary Report for DeKalb County
As of October 25, DeKalb County has reported 21,067 cases of 2019 novel coronavirus (COVID-19) and 397 deaths.
Public Health District 3-5 (Decatur) accounts for 6.0% of the total cases in Georgia.
Among all DeKalb County positive cases, 11.0% were hospitalized and 1.9% have died.
---
---
Table 1a. Comparison of cumulative COVID-19 case counts and Percent Change for Georgia and DeKalb County
---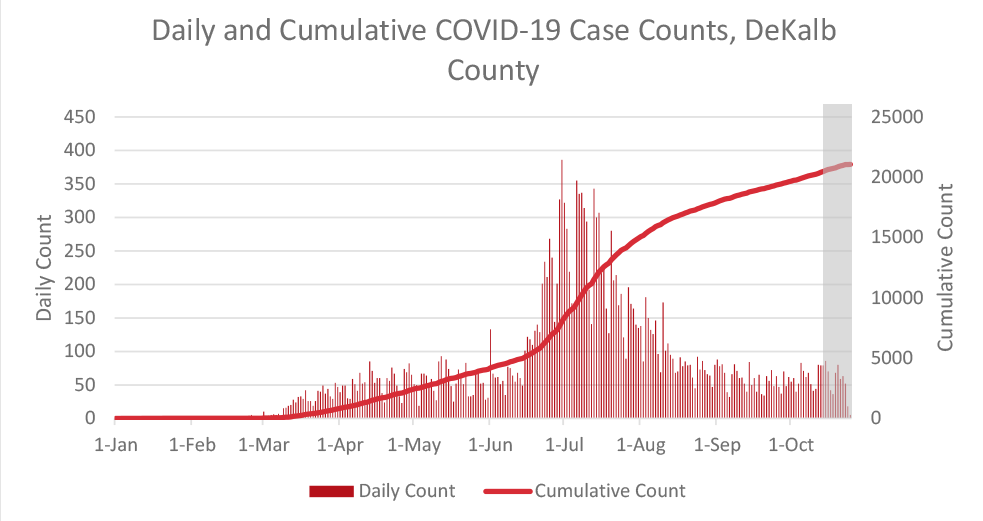 ---
*Counts shown reflect the number of confirmed cases as of 10/25/2020 using the date of symptom onset. Where date of symptom onset were not available, the date of first positive specimen collection or the date of report creation in GA SENDSS was used instead. **Note: All data reported are preliminary and subject to change. Delays in data reporting may cause changes in data counts, particularly within the last week (shaded area).
---

Table 1b. COVID-19 Cases by Public Health District
---
---
Table 3. COVID-19 Case Counts and Percent Change by Zip Code
---
*Data cleaning may lead to reassignment of cases from one territory to another based on corrected addresses which may appear as "decreases" when compared to previous counts. Zip codes with five or fewer cases were omitted from the table.
---
---
Table 4. Demographic Data of COVID-19 Cases in DeKalb County
---
---
Graph 2. Proportion of COVID-19 Cases by Race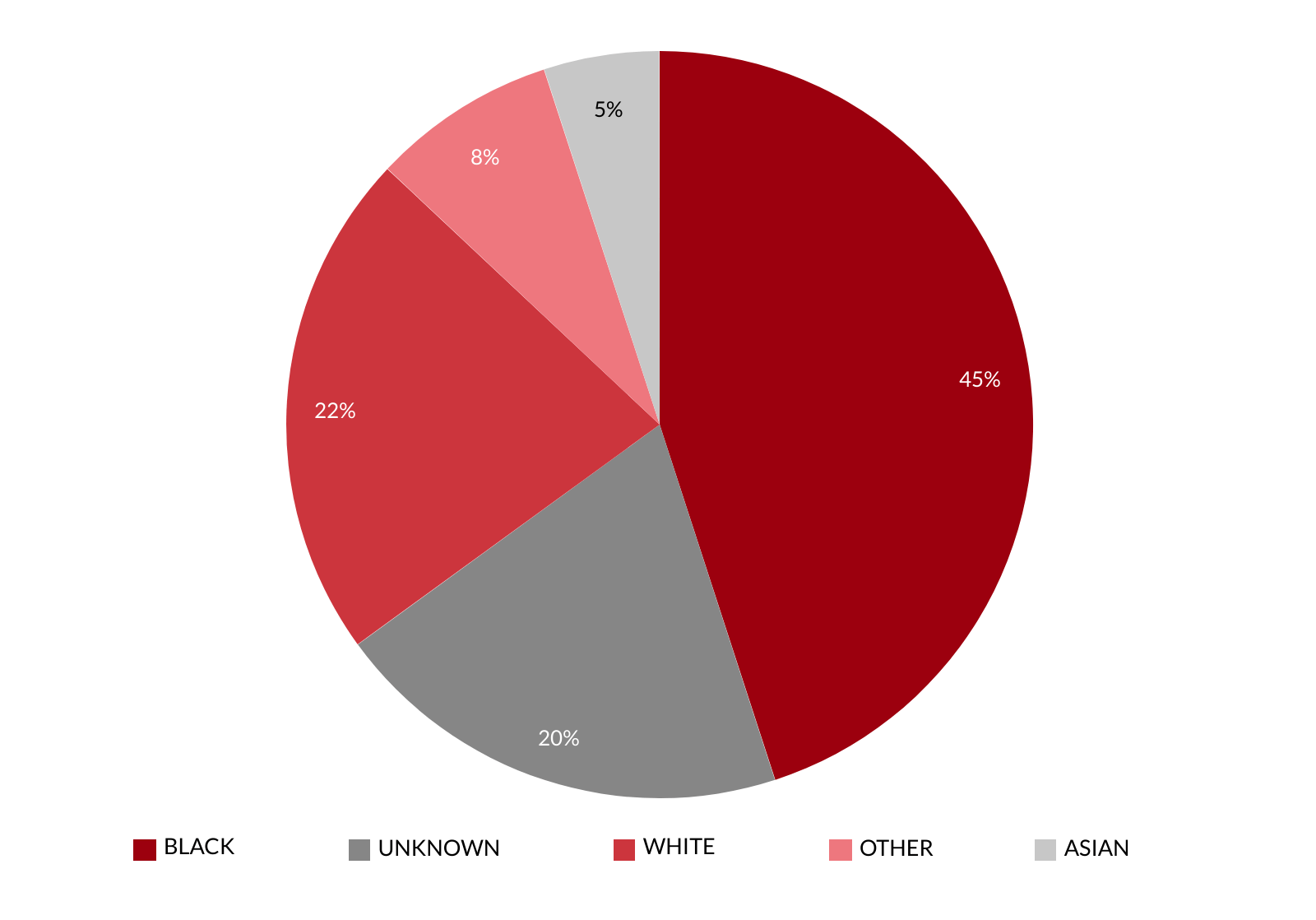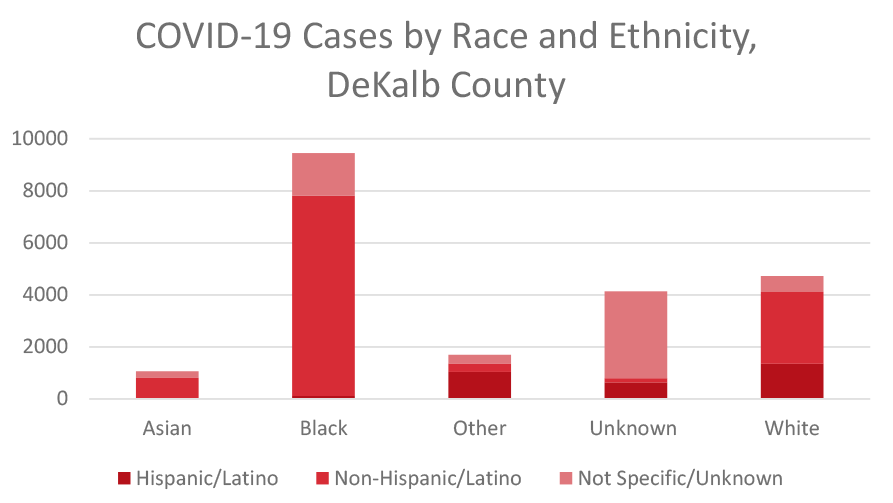 ---
*"Other" includes Native Hawaiian/Pacific Islander and American Indian/Native American
Table 5. Hospitalization and Death Information for COVID-19 Cases in DeKalb County
---
| | | |
| --- | --- | --- |
| | | |
| | | |
| | | |
| Not Known to Have Been Hospitalized | | |
| | | |
| | | |
---
Graph 2-3. Distribution of Deaths due to COVID-19 by Age Group and Race in DeKalb County